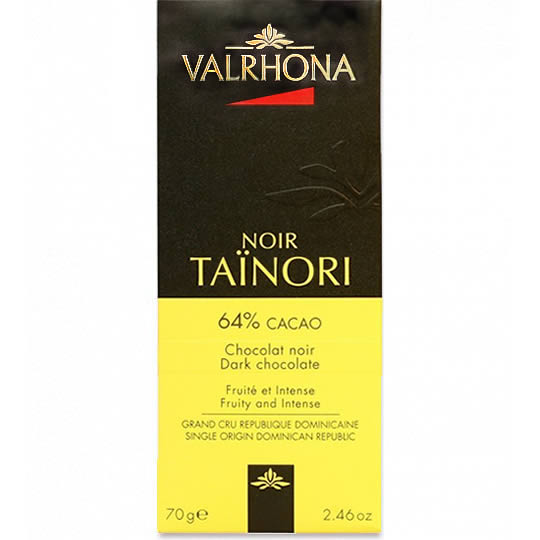 Valrhona Noir Tainori, the Les Grands Crus Tainori 64% Cocoa Dark Chocolate Bar from Valrhona.
Created from Trinitario cocoa from the Dominican Republic. Exuding flavours of yellow fruit with notes of roasted almonds. An extremely fruity and long lasting character chocolate and certain to be a hit with all Valrhona chocolate lovers.
Valrhona Noir Tainori 64%:
Cocoa Content: 64%.
Chocolate Type: Dark.
Bean Type: Trinitario.
Country of Origin: Dominican Republic.
Weight: 70g.
Tasting Notes: Roasted & Fruity.
Collection: Valrhona Les Grands Crus.
Valrhona Noir Tainori 64% Cacao:
A dark chocolate bar from Valrhona made with 64% cocoa, Trinitario, from plantations in the Dominican Republic.