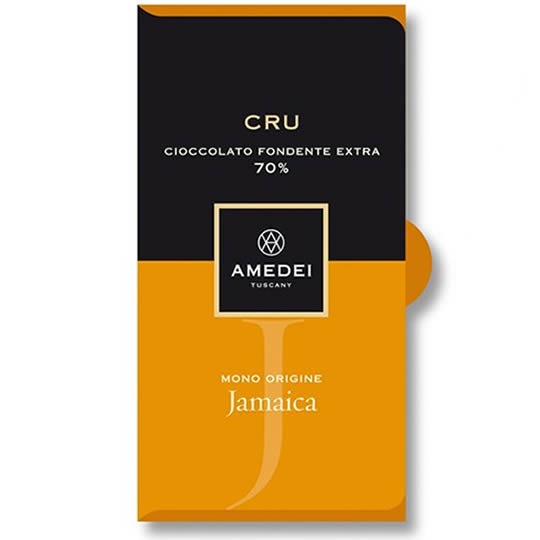 Possibly the strongest flavour profile of all the Amedei Cru bars with notes of dates, citrus fruit and a spicy sweetness. Good length of taste. A strong dark chocolate bar from Amedei, made with 70% cocoa, Trinitario beans from Jamaica.
Amedei Jamaica Cru 70%:
Cocoa Content: 70%.
Chocolate Type: Dark.
Bean Type: Trinitario.
Country of Origin: Jamaica.
Weight: 50g.
Tasting Notes: Roast & Strong.
Collection: Amedei I Cru.