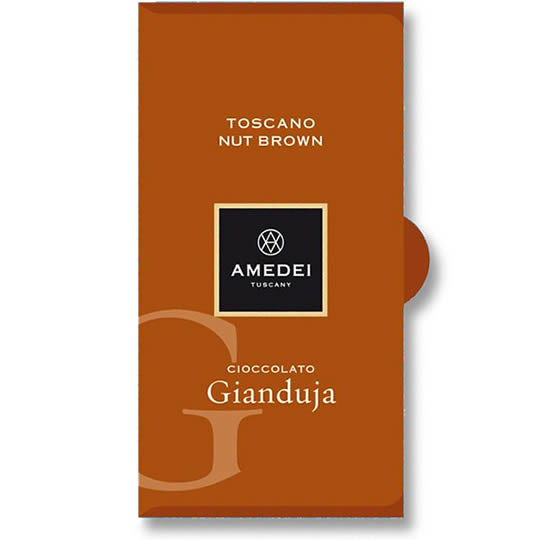 Amedei's Gianduja chocolate bar, a 32% cocoa milk chocolate bar with ground hazelnuts.
Gianduja is a traditional Italian chocolate combination of ground hazelnuts and milk chocolate, providing a particularly rich and mouth filling, praline flavour profile. Amedei's version holds as much mouth-watering flavour as any Gianduja could.
Amedei Toscano Brown Gianduja:
Cocoa Content: 32%.
Chocolate Type: Milk.
Bean Type: Blended.
Country of Origin: Blended.
Weight: 50g.
Tasting Notes: Rich & Creamy.
Flavouring: Gianduja, hazelnuts.
Collection: Amedei Toscano Brown.
Fine milk chocolate from Amedei with a praline taste.