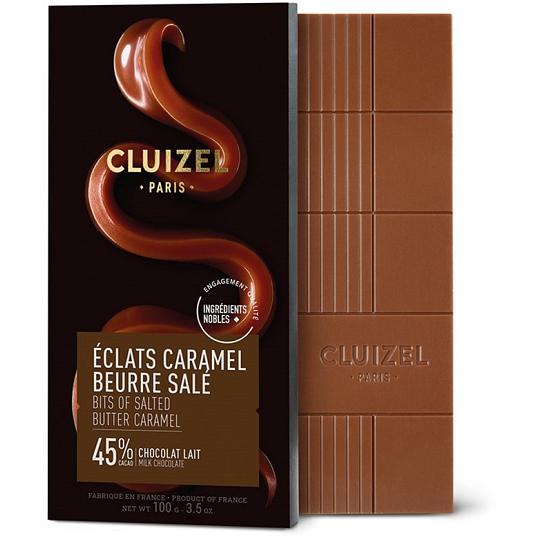 Michel Cluizel Éclats Caramel beurre salé, 45% cocoa milk chocolate with salted caramel pieces, a rich milk chocolate bar with butter caramel.
Michel Cluizel Milk Chocolate with Caramel:
Cocoa Content: 45%.
Chocolate Type: Milk.
Bean Type: Blended.
Country of Origin: Blended.
Weight: 100g.
Tasting Notes: Buttery caramel.
Flavouring: Caramel.
Collection: Michel Cluizel Tablettes de Chocolat Gourmandes.