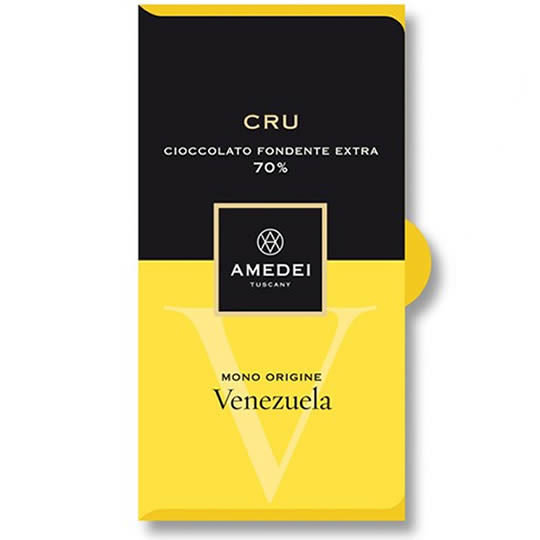 The Amedei Venezuela Cru 70% Dark Chocolate Bar has an aromatic flavor profile of nuts with that familiar floral, fruity complexity. Created from Trinitario cocoa with a genetic make-up of 85% Criollo.
Amedei Venezuela:
Cocoa Content: 70%.
Chocolate Type: Dark.
Bean Type: Trinitario.
Country of Origin: Venezuela.
Weight: 50g.
Tasting Notes: Roasted & Fruity.
Collection: Amedei Cru, Amedei Mono Origine.
Amedei Venezuela Cru Chocolate Bar:
A luxury dark chocolate bar from the Amedei Chocolate Bar collection, made with Trinitario from Venezuela.