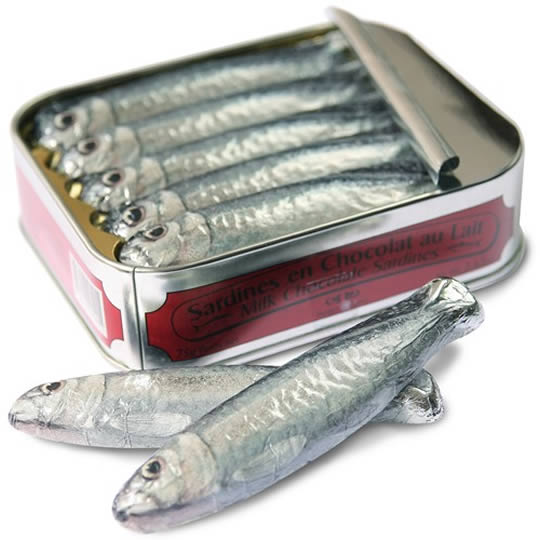 Tin of 5 Milk Chocolate Sardines

High quality chocolate doesn't have to be serious. These milk chocolate sardines from Michel Cluizel are still made of the highest quality ingredients, but with an added element of fun. A very realistic finish to the tin and chocolate sardines enclosed. See also; Nets of Sardines and Chocolate Fish.

£7.75


Made by Michel Cluizel Chocolate
View all Milk Chocolate.
Similar products