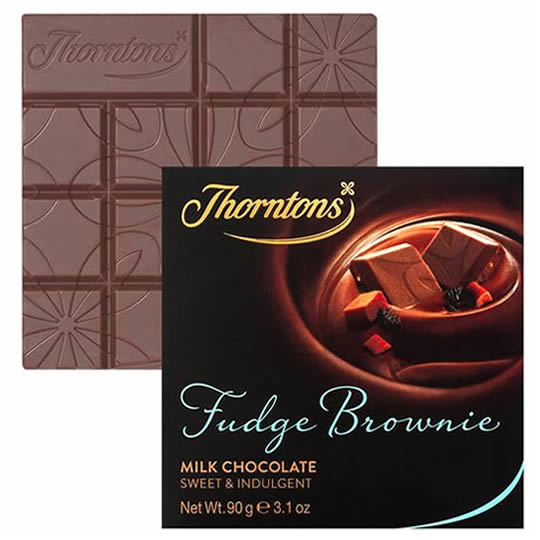 Thorntons Fudge Brownie Milk Chocolate Block, a bar of milk chocolate with fudge and brownie to recreate the flavours of a fudge brownie.
In the smooth mlk chocolare are mini fudge chunks and small brownie pieces.
Thorntons Fudge Brownie:
Chocolate Type: Milk.
Bean Type: Blended.
Country of Origin: Blended.
Weight: 90g.
Tasting Notes: Sweet & Creamy.
Flavouring: Fudge.
Collection: Thorntons Chocolate Blocks.
Fudge Brownie Milk Chocolate Bar:
A milk chocolate bar from Thorntons Chocolate Block collection with the flavours of fudge brownie.