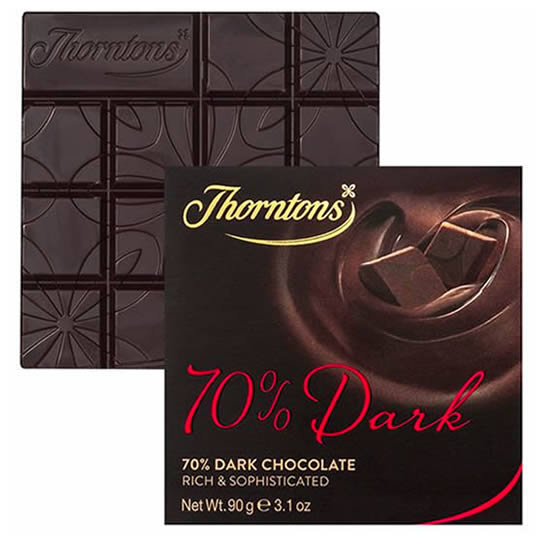 Thorntons Chocolate 70% Dark Chocolate Block, for those who like their chocolate indulgently rich, dark and full of flavour, Thorntons master chocolatier has created this masterpiece using the very finest cocoa beans and 70% cocoa.
Thorntons 70% Dark Chocolate Block:
Cocoa Content: 70%.
Chocolate Type: Dark.
Bean Type: Blended.
Country of Origin: Blended.
Weight: 90g.
Tasting Notes: Intensely Dark.
Collection: Thorntons Chocolate Blocks.
A very dark chocolate bar from Thorntons Chocolate Block collection.