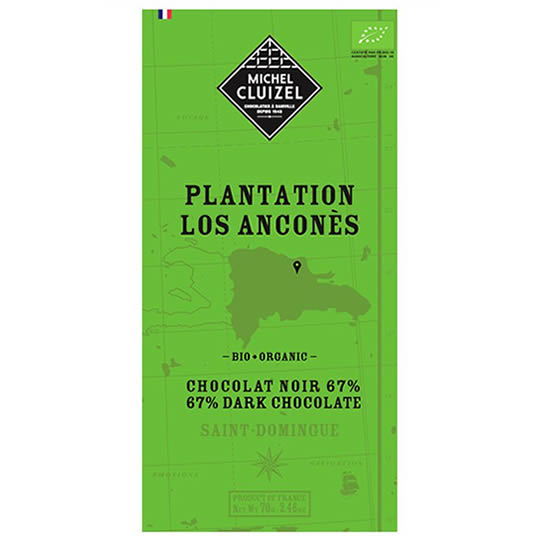 The Michel Cluizel Los Ancones, single origin chocolate bar is made with an exquisite blend of Trinitario cocoa, from the Los Ancones plantation, on the island of Santo Domingo in the Caribbean. This unique dark chocolate holds a deliciously complex assortment of fresh fruit flavours including apricot, peach and even green olive. Los Ancones is one of six, single origin dark chocolate bars created by Michel Cluizel.
Michel Cluizel Plantation Los Ancones Bar:
A dark chocolate bar from Michel Cluizel, part of the Michel Cluizel Les Grandes Teneurs en Cacao collection, made with 67% cocoa.
Awards:
Bean to Bar Best Dark Bar, Gold Academy of Chocolate; 2011.
Soil Association organic food award 2010.