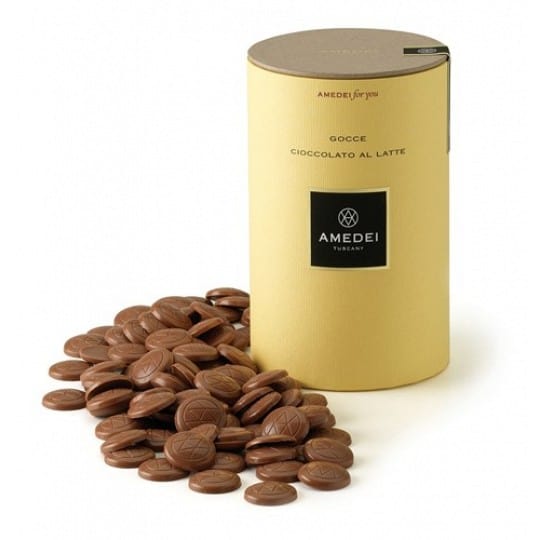 Amedei for you Gocce Cioccolato al Latte Milk Chocolate Drops, 35% cocoa milk chocolate chips for home baking, desserts and decorations. These mini chocolate drops are made with the same quality ingredients as Amedei professional chocolates, but for use in the home.
Also available in dark chocolate;
Amedei 70% Cocoa Dark Chocolate Drops
and white;
Amedei White Chocolate Drops
.