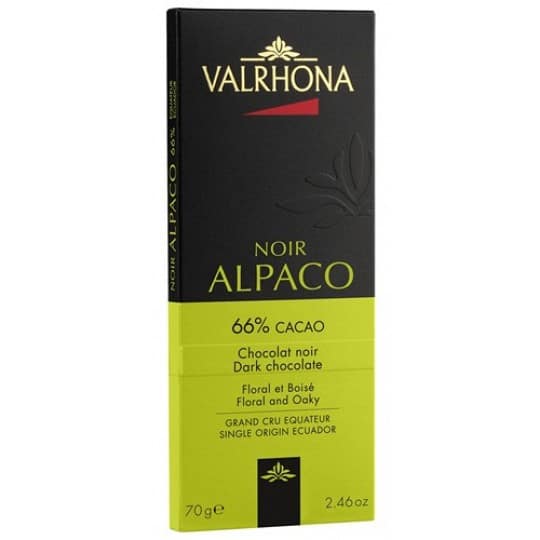 Les Grands Crus Alpaco 66% Dark Chocolate Bar

The Valrhona Alpaco 66% Cacao dark chocolate bar from the Valrhona Grand Cru collection.

A dark chocolate bar made with Arriba Nacional cocoa beans from Ecuador, this single origin chocolate bar has intense cocoa and oaky chocolate notes combined with subtle floral fragrances of jasmine and orange blossom.

Valrhona Alpaco 66%:
Cocoa Content: 66%.
Chocolate Type: Dark.
Bean Type: Arriba.
Country of Origin: Ecuador.
Weight: 70g.
Tasting Notes: Floral & Oaky.
Collection: Valrhona Les Grands Crus.
Made by Valrhona Chocolate
View all Single Origin, Dark Chocolate.
Similar products