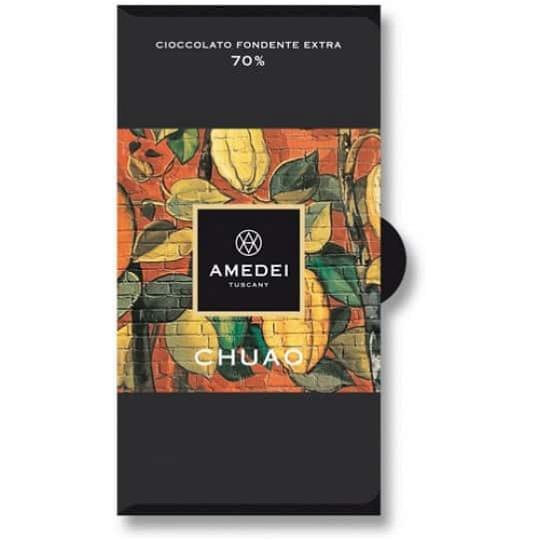 Chuao 70% Dark Chocolate Bar

Amedei has world exclusive rights to the highly prized Chuao cocoa bean from which this Amedei Chuao ,70% single origin chocolate bar is created. This highly sought after cocoa bean is something very special producing an initial perfumed aroma and a slow release of slightly acidic red fruit flavours and an exceptionally smooth melt. To top it all it looks as special as it tastes with Amedei's ultra-stylish packaging.

Amedei Chuao:
Cocoa Content: 70%.
Chocolate Type: Dark.
Bean Type: Criollo v. Chuao.
Country of Origin: Venezuela.
Weight: 50g.
Tasting Notes: Red fruits.
Collection: Amedei I Neri.


£6.95 · Free delivery on all orders over £40 when you use voucher code: FREEDEL40 *


Made by Amedei Chocolate
View all Chocolate Bars, Dark Chocolate Bars.
Similar products
* Voucher and discount codes: only valid for standard products, excluding sale items and trade priced products. Voucher and discount codes exclude postage and packaging, unless the voucher or discount codes offers postage discount specifically, and cannot be used in conjunction with other offers.