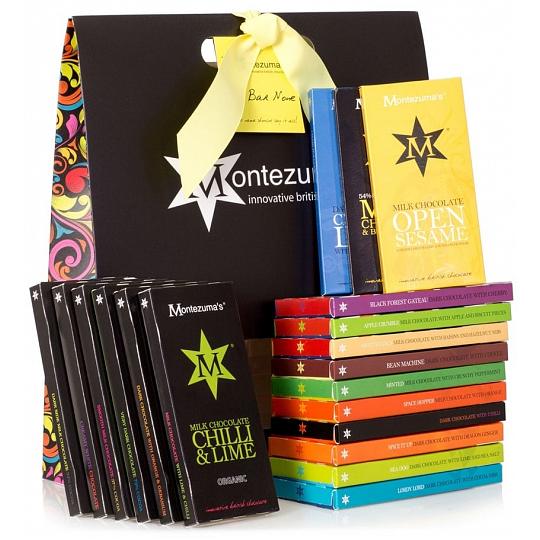 A gift bag filled with Montezuma's chocolate bars and nothing but chocolate bars, a wonderful gift and a great way to sample the variety of chocolate bars from Montezuma's.
The All Bar None gift bag contains nineteen chocolates bars in total including milk, white and dark bars, organic chocolate bars, single origin bars and a selection of flavoured chocolate.
All the bars are 100g and are presented in a gift box tied with a ribbon.