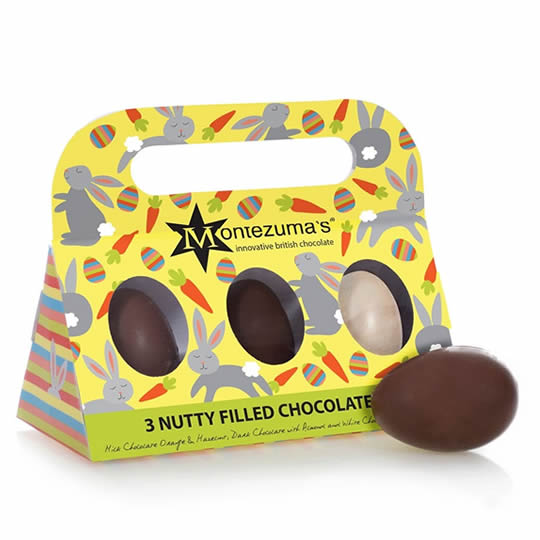 A trio of hen sized chocolate eggs each filled with praline, Montezuma's Nutty Filled Chocolate Eggs presented in a little gift box with a handle. Each egg is filled with nutty filled and each is a different flavour. You can see each egg inside the brightly coloured box; one milk chocolate with orange and hazelnut, dark chocolate with almond praline and white chocolate with peanut butter. A tasty and fun chocolate treat for Easter.
Praline Filled Chocolate Eggs:
A clutch of flavoured chocolate mini eggs from Montezuma's Easter Egg collection.