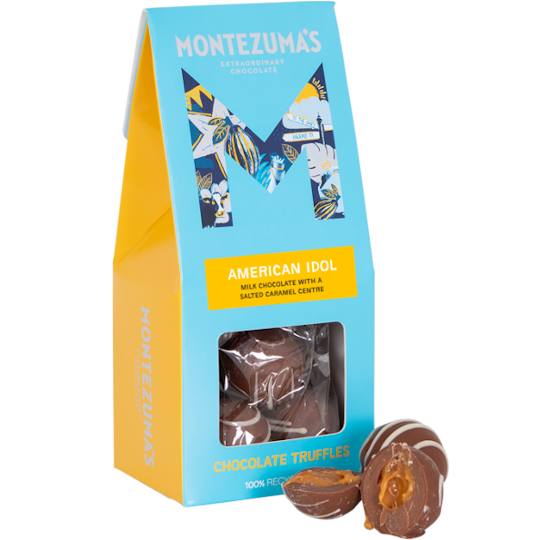 If you are a fan of salted caramel then Montezuma's American Idol Salted Caramel Milk Chocolate Truffles are a must try. Thick milk chocolate shells decorated with white chocolate and filled with salted Dulce de Leche. Dulce de Leche is made from sweetened milk and creates a sweet and smooth caramel, and adding salt adds extra dimensions to the flavour.
Each bag of chocolate truffles from Montezuma's are filled with, approximately, eight truffles and are tied with a ribbon and a tag. Making them a great gift or chocolate treat.
Similar milk truffles from Montezuma's include
Milking Maid
,
Far Cape
and
Colombian Cappuccino
, the same style bag.
Montezuma's American Idol Chocolate Truffles:
A bag of pure milk chocolate truffles from Montezuma's, made with milk chocolate and salted caramel.