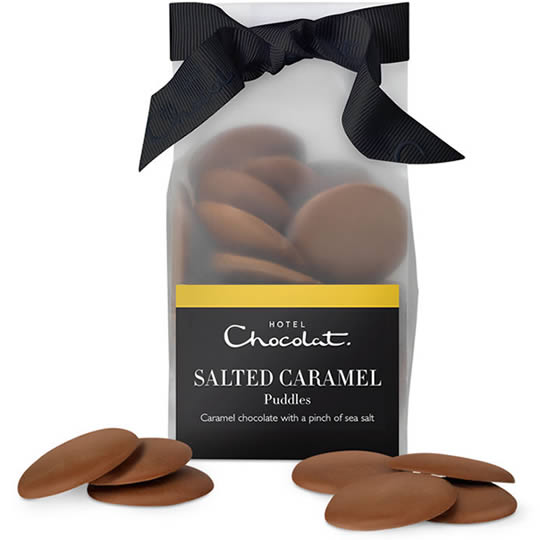 Luxury milk chocolate buttons with flavoured with salted caramel, Hotel Chocolat Salted Caramel Chocolate Puddles. The perfect way to appreciate the winning combination of mellow caramel chocolate and a subtle hint of sea salt. Chocolatiers taste chocolate by allowing molten pools to cool in natural puddles on their marble-topped tables, so we wanted you to enjoy the same experience! Each bag is finished with a hand-tied ribbon, making them perfect as a thoughtful gift or a treat for yourself.
Also from Hotel Chocolat are the
Creamed Caramel Chocolate Puddles
and the
40% Milk Chocolate Puddles
, in the same style bag.