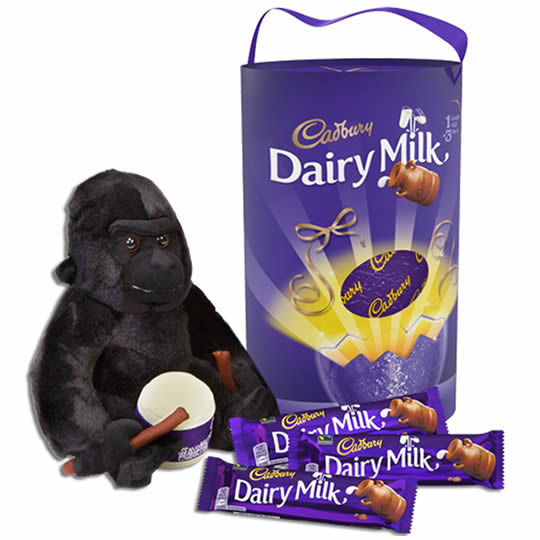 Cadbury Dairy Milk Egg & Cadbury Gorilla Gift Set

A Cadbury Dairy Milk gift set for Easter, the Large Cadbury Large Dairy Milk Easter Egg and the cute Cadbury Dairy Milk Gorilla.

Celebrate Easter with this Cadbury Dairy Milk egg and a cuddly Dairy Milk Cadbury gorilla. The deliciously smooth Large Dairy Milk Easter egg complete with three delicious Cadbury Dairy Milk bars and the famous Cadbury Gorilla! Specially commissioned by Cadbury this gorilla will be a real collector's item.

Also from Cadbury is the Cadbury Gorilla & Giant Dairy Milk Egg with a larger egg and gorilla and the Cadbury Caramel Easter Egg & Bunnies.


Out of Stock
Made by Cadbury Chocolate
View all Easter Gifts, Easter Chocolate.
Similar products