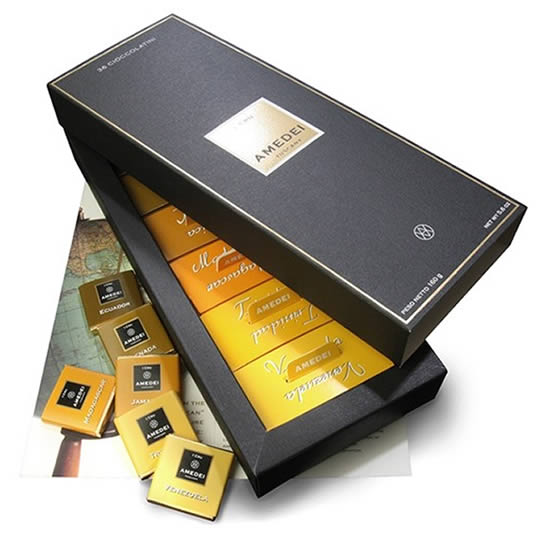 36 dark chocolate tasting squares from Amedei, the I Cru chocolate box contains thirty six neapolitans in the six Amedei Cru varieties.
Inside the chocolate tasting box, the single origins chocolates are separated into smaller boxes, by country of origin:
Ecuador
Grenada
Jamaica
Madagascar
Trinidad
Venezuela
The collection is finished off with a booklet explaining more about the origins of the chocolates. A wonderful gift for a chocolate connoisseur or for a tasting event.
A smaller version; the
Amedei I Cru 12 Neapolitans
, is also available.
Amedei Chocolate Neapolitans:
Neapolitans are chocolate squares, or mini chocolate bars, of assorted flavours used for chocolate tasting or as favours.