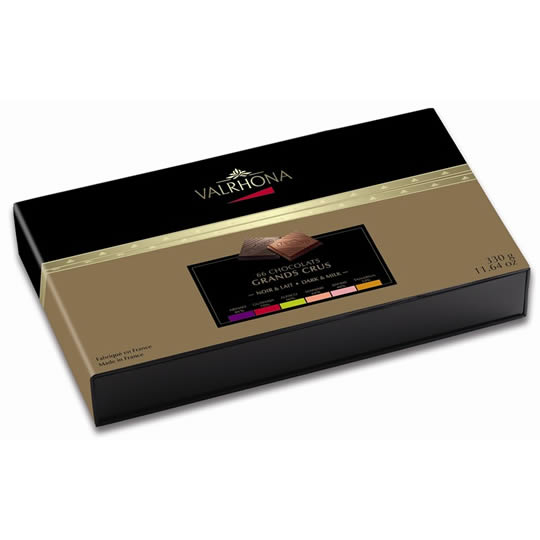 Collection Grands Crus Chocolate Box

Valrhona Collection Grands Crus, Carres de chocolat noir, dark chocolate Grands Crus tasting napolitains, tasting box of single origin dark chocolate squares.

A stylish chocolate box containing 66 tasting chocolate squares, in the 6 dark Valrhona Les Grands Crus flavours:
Inside the box is the Valrhona tasting wheel, a tasting guide, and notes on the origins of the cocoa beans for each flavour.

A wonderful gift for any chocolate lover, but especially for a fine dark chocolate enthusiast. A chocolate tasting box exploring the depths and varieties of chocolate.

£35.95


Made by Valrhona Chocolate
View all Chocolate Gifts, Chocolate Tasting.
Similar products