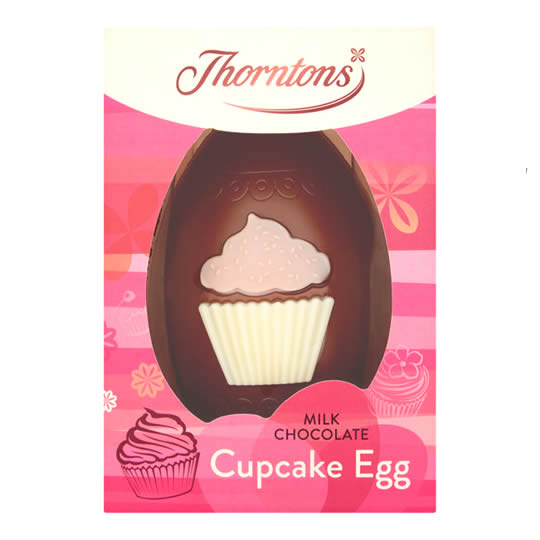 Cupcake Easter Egg

Thorntons Cupcake Easter egg is a milk chocolate egg with a cupcake decoration on the front.

A fun novelty Easter egg made from milk chocolate with a white chocolate cupcake and pink, white chocolate, icing, perfect for anyone with a sweet tooth.

One of six novelty Easter Eggs from Thorntons, the others include the Football Easter Egg, the Butterfly Easter Egg and the Harry Hopalot Easter Egg.


Out of Stock
Made by Thorntons Chocolate
View all Easter Eggs, Easter Chocolate.
Similar products