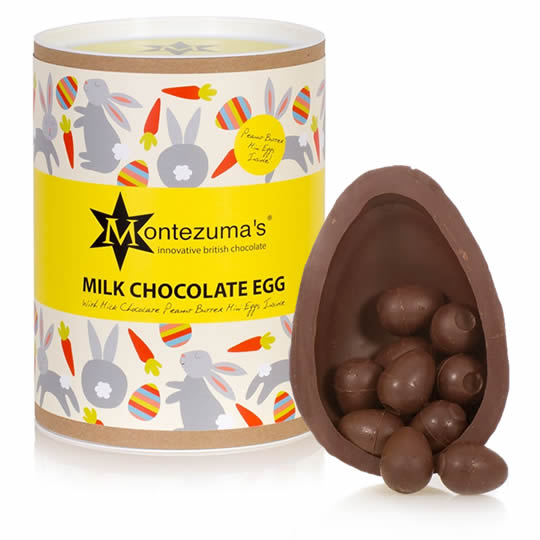 Milk Chocolate Egg

A thick shelled egg filled with dark chocolate peanut butter mini eggs An impressive luxury milk chocolate Easter egg filled with indulgent milk chocolate truffles. Presented in an attractive drum with a pretty Easter design. Montezuma's Chocolate Dark Chocolate Truffle Easter Egg

£19.99


Made by Montezuma's Chocolate
View all Luxury Easter Eggs, Easter Chocolate.
Similar products