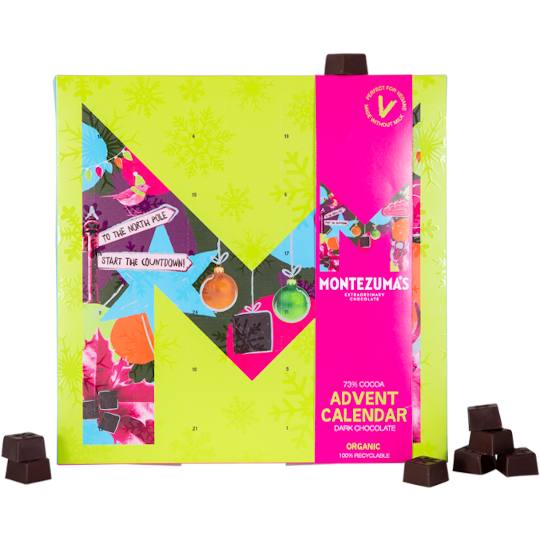 Dairy Free Chocolate Advent Calendar

A dairy free chocolate advent calendar from Montezuma's for the countdown to Christmas, filled with 240g of Montezuma's organic and vegan dark chocolate, twenty four chocolates counting down the twenty four days before Christmas.

The dairy free Advent Calendar is one of three chocolate filled advent calendars from Montezuma's, the others are the Montezuma's Milk Chocolate Advent Calendar and the Milk and White Chocolate Advent Calendar, in the same design.

£9.99


Made by Montezuma's Chocolate
View all Chocolate Advent Calendars, Christmas Chocolate.
Similar products