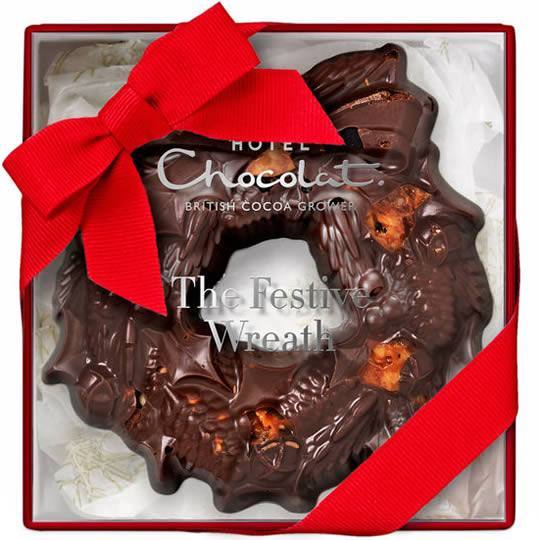 Small Chocolate Christmas Wreath

Hotel Chocolat's small chocolate Christmas wreath, made from 50% cocoa milk chocolate and shaped into a classic Christmas wreath, this gift boxed and ribbon tied chocolate gift is perfect for as a present or sharing.

The Festive Wreath is made with caramelised Florentines, shortbread biscuits and cocoa biscuits for texture and to add depth to the rich 50% cocoa milk chocolate. The Hotel Chocolat Small Chocolate Christmas Wreath is one of six chocolate wreaths from Hotel Chocolat for Christmas, this is the smaller of the two milk chocolate versions, the larger milk chocolate wreath, the Hotel Chocolat Chocolate Christmas Wreath, has the same delicious flavours, but on a bigger scale.

£7.00


Made by Hotel Chocolat
View all Christmas Chocolate Decorations, Christmas Chocolate.
Similar products