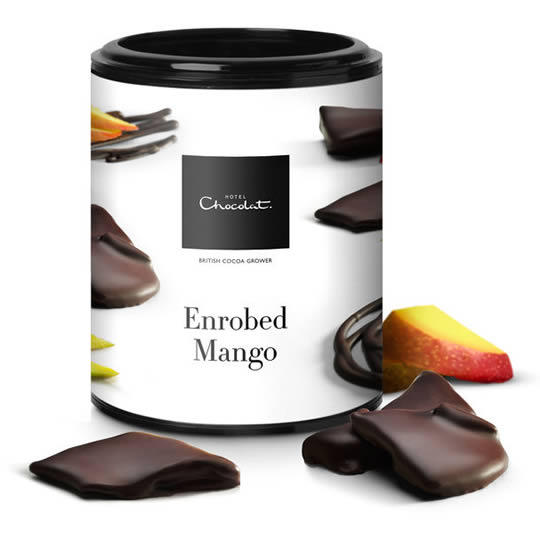 Mango Strips - Enrobed Fruit

Mango strips in dark chocolate, the tang of mango complements the richer flavours of good dark chocolate in this unique recipe. The strips of real mango have been preserved and softened by soaking them in a little mango liqueur, although the flavour is not overly alcoholic.

The Enrobed Fruit collection from Hotel Chocolat has six succulent fruits to choose from:
Hotel Chocolat - Amaretto & Almond Sultanas
Hotel Chocolat - Rum Soaked Sultanas
Hotel Chocolat - Orange Tangs
Hotel Chocolat - Ginger Tangs
Made by Hotel Chocolat
View all Chocolate Covered…, Dark Chocolate.
Similar products