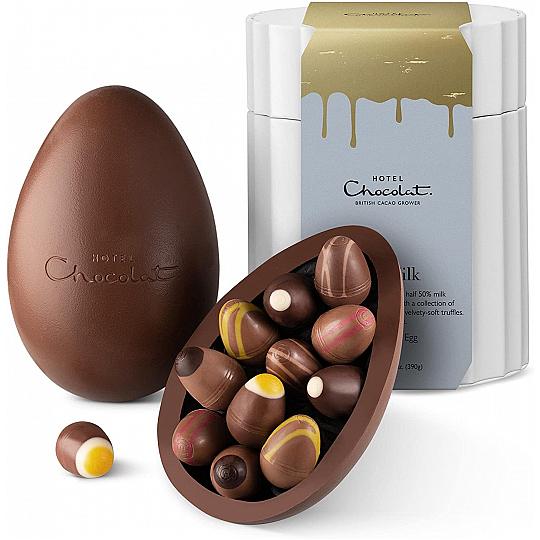 Just Milk Chocolate Extra Thick Easter Egg

Hotel Chocolat's extra thick Easter egg filled with flavoured mini eggs, the Egglet egg.

Two foil covered extra thick Easter egg shell halves, made from 40% and 50% cocoa milk chocolate, surround twelve mini chocolate eggs in just milk chocolate.

One of eight Extra Thick Easter eggs from Hotel Chocolat, a luxury Easter egg presented in a decorated box. The other milk chocolate eggs in the range, are the Hotel Chocolat Your Eggcellency Thick Easter Egg and the Hotel Chocolat Caramel Chocolate Extra Thick Easter Egg.


Out of Stock
Made by Hotel Chocolat
View all Easter Eggs, Luxury Easter Eggs.
Similar products