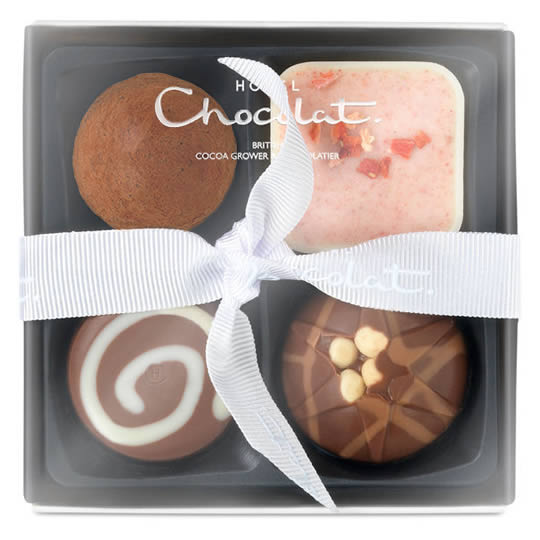 Everything Selection Mini Chocolate Box

A mini chocolate box filled with four of the most popular chocolates from the Hotel Chocolat Everything Selection.

A handy little, ribbon tied, tasting box of chocolates which makes a wonderful gift or chocolate treat.

Inside the mini chocolate box are four chocolates with a range of flavours and textures; a Simple Milk Truffle, a Billionaire's Shortbread, a Dizzy Praline and a Strawberry Cheesecake.

Available in four different sizes from the large Everything Selection Sleekster, to the medium sized Everything Selection with 8 chocolates and the H-Box.

£5.00


Made by Hotel Chocolat
View all Chocolate Selection Boxes, Chocolate Gifts.
Similar products