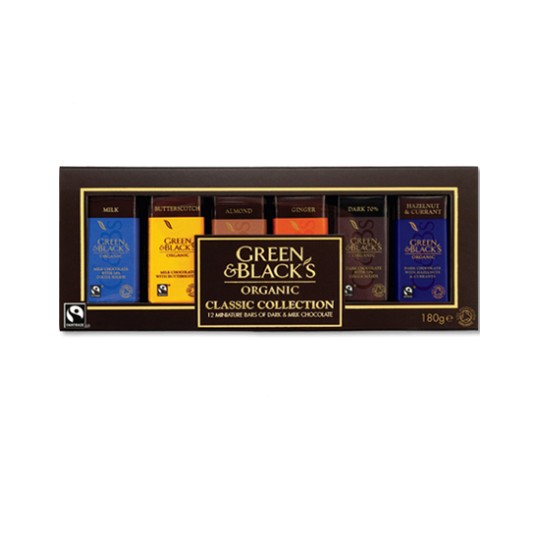 Miniature Bar Collection

Green & Blacks Miniature Bar Collection gives you a taste of our intensely favoured bars. Contains 12 Miniature bars ranging from our uniquely cocoa-rich milk chocolate with crunchy butterscotch or roasted almonds, to our bittersweet dark chocolate with sour cherries or crystallised ginger.

£5.50


Made by Green & Blacks
View all Chocolate Tasting.
Similar products