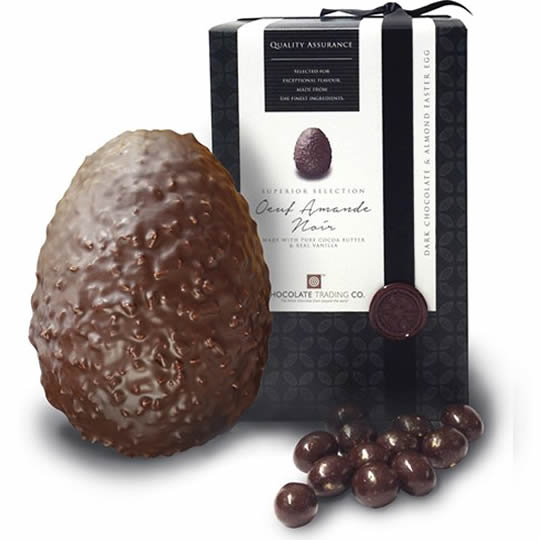 Dark Chocolate Easter Egg, Oeuf Amande

A superior quality, dark chocolate Easter egg generously combined with high quality, crushed almonds.

Filled with gold speckled, dark chocolate and croquant mini Easter eggs. Made with only un-refined cane sugar, Bourbon vanilla and without any artificial flavourings or preservatives. Quality not quantity.

The dark chocolate almond egg comes in two different sizes; small and large and is also available in milk chocolate as the Chocolate Trading Co. Milk Chocolate Easter Egg, Oeuf Amande.

£12.95


Made by Chocolate Trading Company
View all Easter Eggs, Sale Chocolate.
Similar products