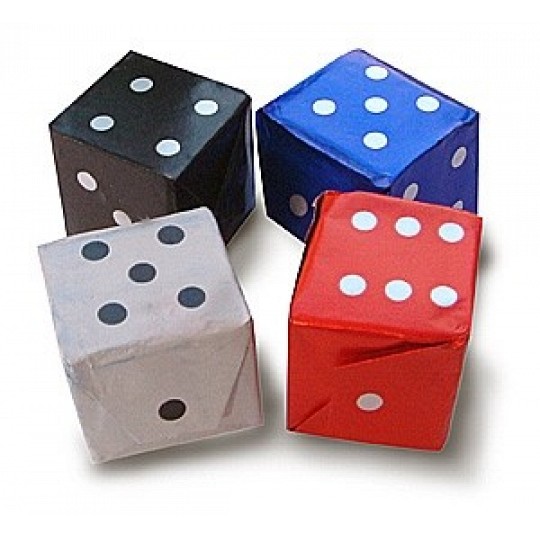 Chocolate Dice

An assorted bag of 75, milk chocolate dice in red, blue, black and white colours. Large quantities of chocolate dice are available in stock for promotional & advertising use. Chocolate dice are ideal for gambling, Vegas themed parties and even lucky dice wedding favours. Chocolate casino poker chips also available. Just 18p per dice.

£5.75 · Free delivery on all orders over £40 when you use voucher code: FREEDEL40 *


Made by Chocolate Trading Company
View all Chocolate Party Favours.
Similar products
* Voucher and discount codes: only valid for standard products, excluding sale items and trade priced products. Voucher and discount codes exclude postage and packaging, unless the voucher or discount codes offers postage discount specifically, and cannot be used in conjunction with other offers.