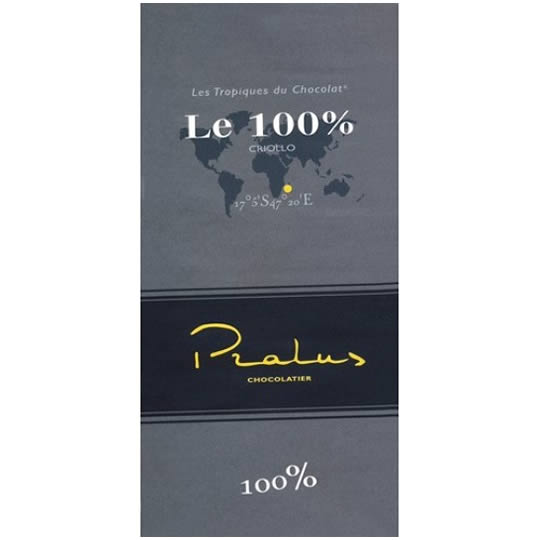 The ultimate in cocoa content, 100% Cocoa, and for the strict, extreme bitter chocolate lovers. This single origin chocolate bar uses only fine flavour, Criollo cocoa from Madagascar. A very creamy texture. Containing no sugar so also suitable for diabetics.
Pralus Le 100%:
Cocoa Content: 100%.
Chocolate Type: Dark.
Bean Type: Criollo.
Country of Origin: Madagascar.
Weight: 100g.
Tasting Notes: Bitter & Creamy.