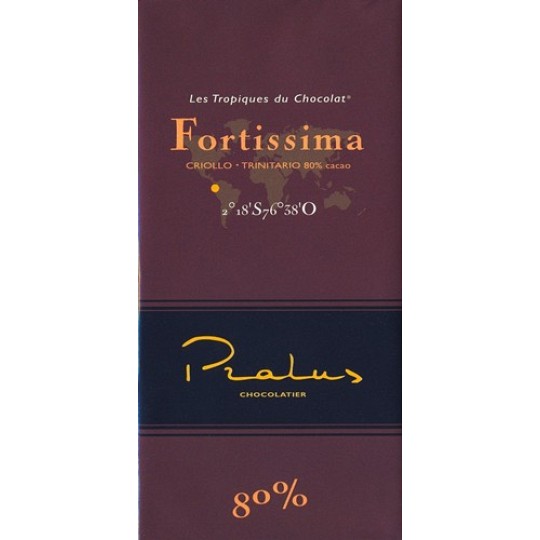 Pralus have used a blend of Criollo and Trinitario cocoa from Equador to create this robust, bitter flavoured, single origin chocolate. Slight acidity to the edge and perhaps surprising to many that this is an 80% dark chocolate.
Pralus Fortissima:
Cocoa Content: 80%.
Chocolate Type: Dark.
Bean Type: Blended; Criollo, Forastero, Trinitario.
Country of Origin: Ecuador.
Weight: 100g.
Tasting Notes: Robust & Bitter.
Collection: Pralus Origins.