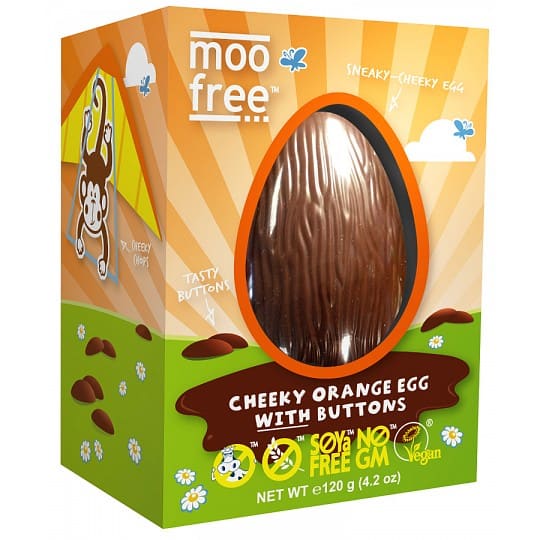 moo free's Cheeky Orange Easter Egg, an alternative to milk chocolate flavoured with orange, a dairy free milk chocolate Easter egg.
A fun free from egg; dairy free, lactose free, gluten free, wheat free, egg free, casein free, vegetarian and vegan, presented in a brightly coloured box with Cheeky Chops the chimp on the front and the egg is wrapped in bright orange foil, which is infused with orange crystals to create a wonderful chocolate orange taste.
Also from moo free is the unflavoured
moo free Orignal Organic Easter Egg with Chocolate Buttons
and the
moo free Easter Bunnycomb Easter Egg with Chocolate Buttons
which is flavoured with honeycomb toffee.
moo free Orange Easter Egg:
A dairy free and vegan alternative milk chocolate Easter egg from moo free chocolates, flavoured with orange.