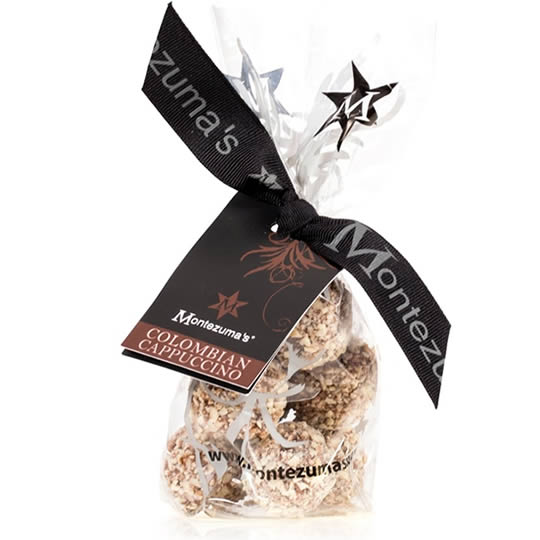 Montezuma's Colombian Cappuccino Milk Chocolate Truffles, a bag of white and milk chocolates truffles flavoured with coffee. Fresh cream milk chocolate truffles with natural mocha and coffee, rolled in white chocolate flakes and presented in a little gift bag. A cappuccino in chocolate form; a rich and smooth combination, white white to act as the foam - perfect for that extra kick of caffeine and chocolate hit.
Presented in a ribbon tied bag, with approximately eight truffles per bag.
Similar milk chocolate truffles from Montezuma's include
American Idol
,
Far Cape
and
Milking Maid
.
Montezuma's Colombian Cappuccino Chocolate Truffles:
Coffee flavoured chocolate truffles from Montezuma's, milk and white chocolate truffles with fresh coffee and natural mocha.