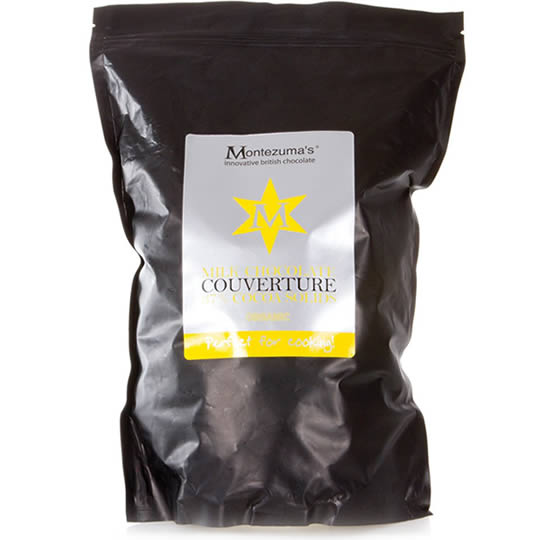 Montezuma's, milk chocolate, couverture chocolate used by professionals in restaurants and home cooks alike to create wonderful chocolates and desserts.
A 2kg bag of Montezuma's 37% cocoa Smooth Milk chocolate, in button/chip form for faster melting. Organic milk chocolate which is perfect for baking with.
Also available as
dark couverture chocolate
and
white couverture chocolate
, from Montezuma's.
Organic Milk Chocolate Couverture :
Create desserts, bake and even make your own chocolates with 2kg of Montezuma's Milk Chocolate Couverture.