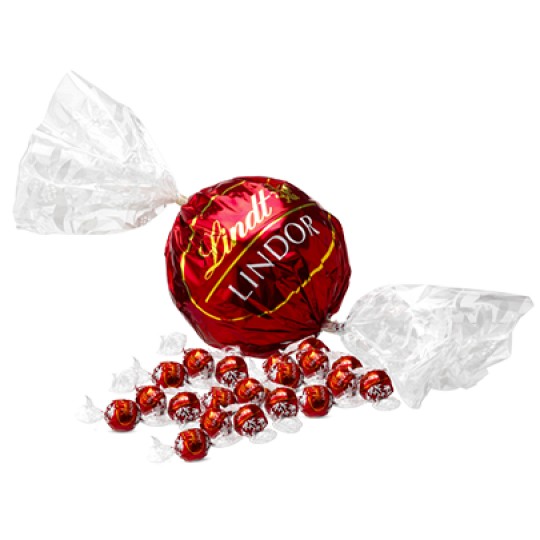 A giant Lindt Lindor chocolate ball, well a ball that looks like a really big Lindt Lindor chocolate ball.
The Lindt Maxi Ball is a plastic ball filled with milk chocolate Lindt Lindor chocolates and wrapped in the same foil, a fun chocolate gift.
Inside are 550g of Lindt Lindor chocolate truffles.
An eye catching giant LINDOR ball that opens to become a bowl containing approximately 44 individual milk chocolate truffles*. The Maxi Ball is perfect for sharing with family or friends or as impressive gift and will be sure to put a smile on the face of any chocolate lover. *Each LINDOR Maxi Ball individual truffle count may vary based on weight.