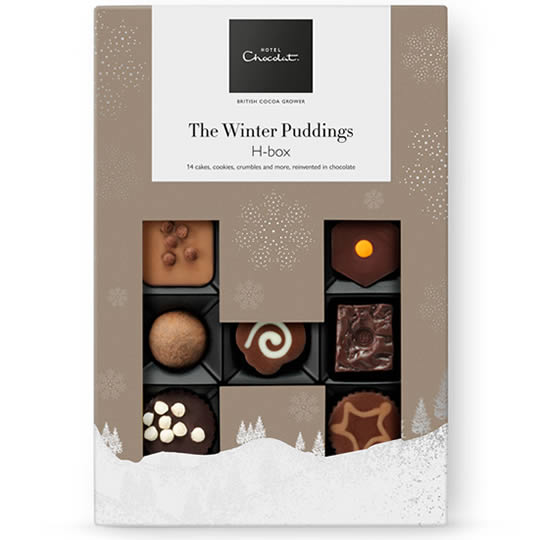 Spiced cakes, sticky tarts and festive biscuits, all the flavours and richness of winter puddings recreated in a box of chocolates; Hotel Chocolat's Winter Puddings H-Box Chocolate Box.
Hotel Chocolat The Winter Puddings H-Box:
Chocolate Type: Milk, dark, white.
Flavours: Caramel, jam, raspberry, fudge, gooseberry, carrot, ginger, cinnamon, treacle, pecan.
Types: truffles, pralines, filled chocolates.
Number of chocolates: 14.
Weight: 190g.
Box: Rectangle, single layer.
Collection: Hotel Chocolat H-Boxes.
A smaller version of the
Hotel Chocolat Chocolate Winter Puddings Sleekster
.