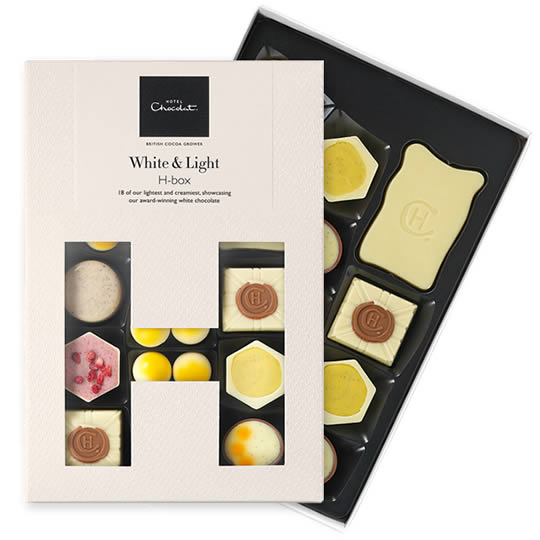 Hotel Chocolat's White Selection H-Box, a box of chocolates with just white chocolates inside. Light and fruity flavours are the perfect combination for white chocolate and this chocolate box showcases Hotel Chocolat's award-winning white chocolate with a variety of flavours.
Hotel Chocolat White Chocolate H-Box:
Chocolate Type: White.
Flavours: Champagne, passion fruit, raspberry, lemon, praline, coffee.
Types: truffles, pralines, filled chocolates.
Number of chocolates: 18.
Weight: 165g.
Box: Rectangle, single layer.
Collection: Hotel Chocolat H-Boxes.
Eighteen individual chocolates in nine different flavours presented in a gift box, a smaller version of the
Hotel Chocolat White Chocolate Sleekster
.