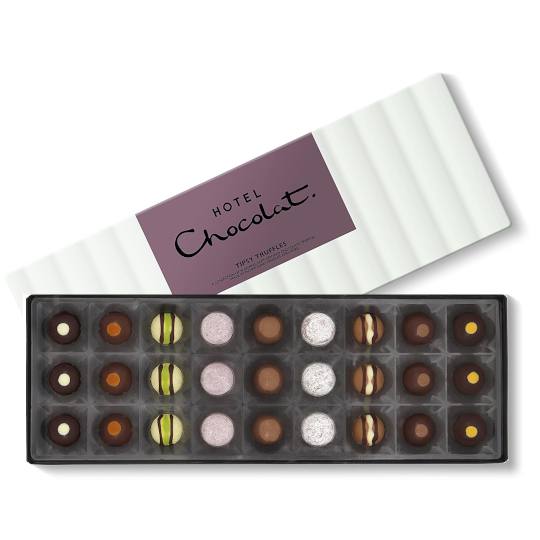 Hotel Chocolat's Tipsy Truffles Sleekster, a box of chocolates from Hotel Chocolat with just boozy chocolates, one for the adults.
Hotel Chocolat Tipsy Truffles Chocolate Box:
Chocolate Type: Milk, white, dark.
Flavours: Mojito, Gin, Rum, Champagne Cocktail, Cognac, Whisky, Passion Fruit Margarita, Ruby Port and Soother Cocktail.
Types: Truffles.
Number of chocolates: 27.
Weight: 290g.
Box: Rectangle, single layer.
Collection: Hotel Chocolat Sleeksters.
Hotel Chocolat's Boozy Sleekster:
Hotel Chocolat's chocolate box for adults, a selection of milk, white and dark chocolate truffles each with a boozy centre, from the Hotel Chocolat Sleekster Collection.