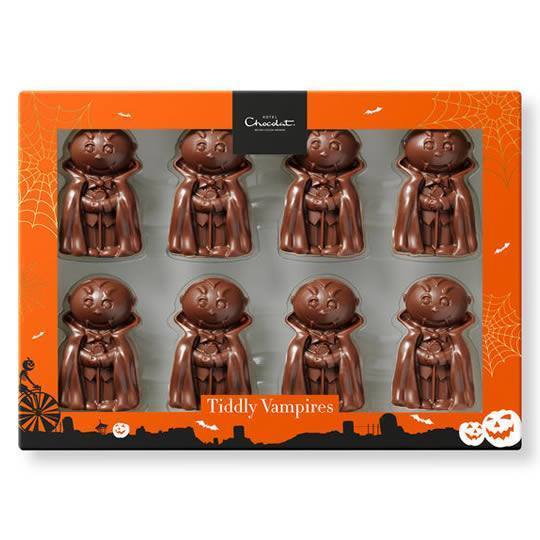 Hotel Chocolat Tiddly Milk Chocolate Vampires, a cute collection of eight milk chocolate Tiddly Vampires to get your choppers into. Specially cast in super smooth 40% milk chocolate, they're perfectly sized for little appetites or as two-bite treats for children, adults or even budding vampires.
Also available in vegan friendly dark chocolate as the
Tiddly Dark Chocolate Vampires
and even more spooky Halloween shapes can be found in the Hotel Chocolat Carvin the Pumpkin.