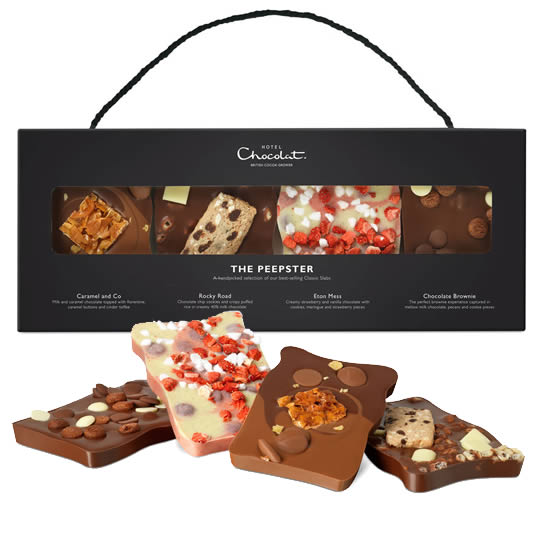 A showcase of Hotel Chocolat's most sought-after Classic slabs, brought together in one collection. With Rocky Road, Eton Mess, Chocolate Brownie and Caramel and Co. When you pour molten chocolate onto the cool marble of a chocolatier's table it naturally sets into a fabulously curvy, fluid shape. This was the inspiration behind the design of our Classic Slabs, icons of the Hotel Chocolat range. Much admired, often copied, never equalled. A gift that is just so easy to snap and share.
Hotel Chocolat The Peepster Chocolate Slab Variety Pack:
Also from Hotel Chocolat, in the same sty;e gift box, is the
Carry Me Home
chocolate selection.