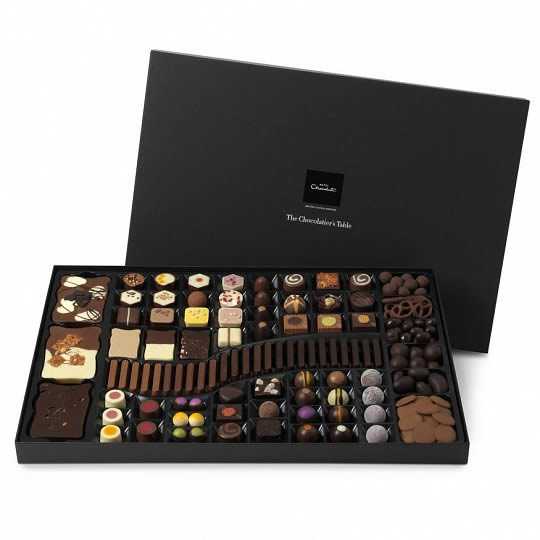 Hotel Chocolat The Large Chocolatier´s Table Luxury Chocolate Box, the largest chocolate box from Hotel Chocolat with over 125 luxury chocolates that truly represent the wondrous selection of chocolates from Hotel Chocolat, The Chocolatier's Table is the ultimate gift or an opulent self indulgence. Included in the vast selection are: slabs of chocolate, enrobed fruit, chocolate batons, fruit truffles, liqueurs, nibbly nuts, ganaches and pralines, something to suit everyone's taste - and a fantastic way to be introduction the Hotel Chocolat brand or to enjoy your favourites. This really does have the WOW factor!
Smaller, but equally as impressive is the
The Chocolatier's Table
, 65 pieces of luxury chocolates.