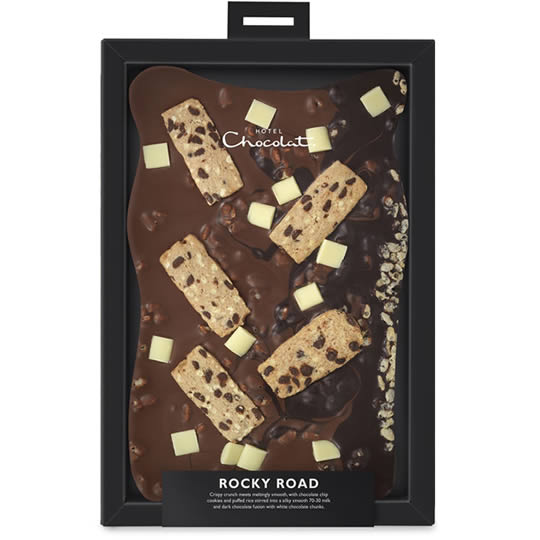 Crisp crunch nibble munch...Handmade chocolate chip cookies generous white chocolate chunks and lively pieces of puffed rice all stirred into a silky smooth swiss 70:30 milk and dark chocolate fusion. A journey of textures to complete satisfaction!
This giant chocolate slab is the bigger version of the
Hotel Chocolat Rocky Road 100g Slab Selector
.