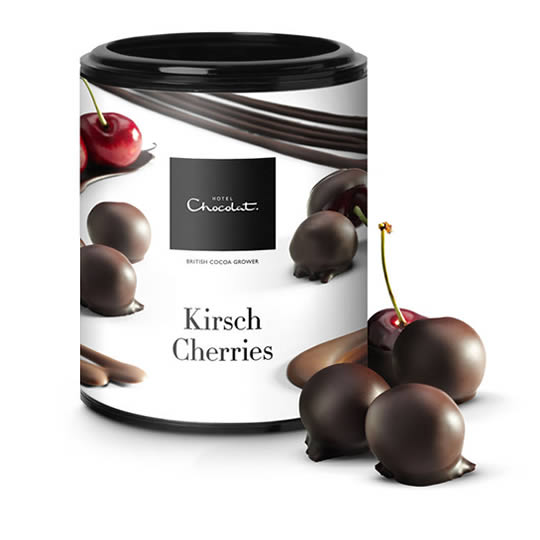 Kirsch Cherries from Hotel Chocolat, succulent whole cherries covered in a layer of milk chocolate and then another layer of dark chocolate. The de-stoned cherries are softened and sweetened by a long soaking in Kirsch, cherry Brandy liqueur, before being enrobed in layers of chocolate.
The Kirsch Cherries are part of the Enrobed Fruit collection from
Hotel Chocolat
which also includes:
Chocolate Covered Cherries:
A tub of cherry liqueur chocolates, whole pitted cherries, soaked in kirsch and enrobed in layers of milk then dark chocolate. Part of the Hotel Chocolat Enrobed Fruit range.