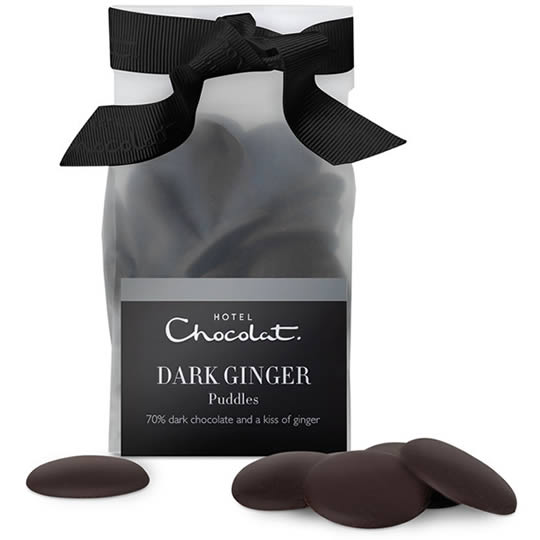 Hotel Chocolat's Dark Ginger Puddles are posh chocolate buttons for adults.
Made with rich 70% cocoa dark chocolate and flavoured with spicy ginger for warm and a tingle, these deliciously dark chocolates are shaped like large chocolate buttons and presented in a treat sized bag.
Hotel Chocolat Chocolate Puddles
are available in in a variety different flavours, in all three types of chocolate.