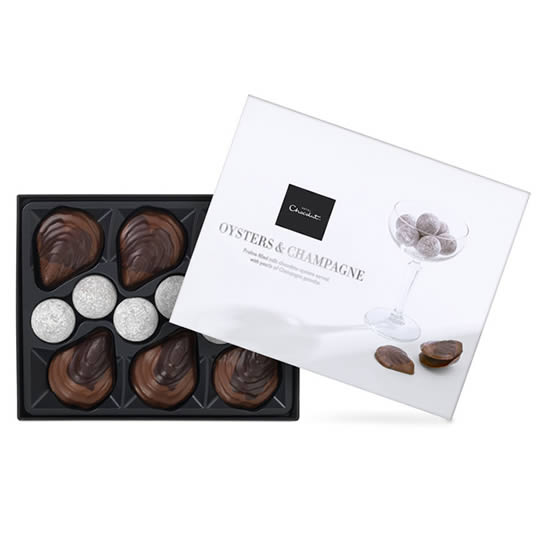 A romantic box of chocolates from Hotel Chocolat, filled with a selection of oyster shaped chocolates and chocolate truffles.
The Oysters and Champagne chocolate box contains six praline filled milk chocolate oysters and six
champagne truffles
.
Hotel Chocolat Chocolate Oysters & Champagne Truffles:
Chocolate Type: Milk.
Flavours: Praline, champagne.
Types: truffles, praline.
Number of chocolates: 12.
Weight: 145g.
Box: Rectangle, single layer.
Chocolate oysters and pearls!