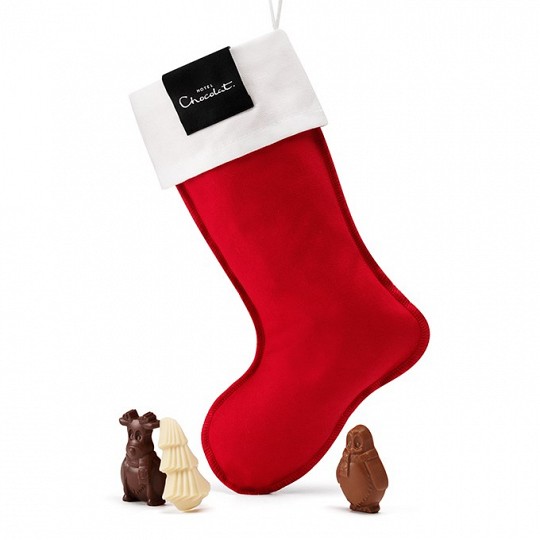 Hotel Chocolat's festive Christmas Stocking comes specially pre-filled so poor Santa can take a breather.
A 100% cotton stocking, beautifully printed with a festive design of our Hotel Chocolat robin redbreast, and featuring a hook for hanging over the fireplace on Christmas Eve. Filled with milk chocolate penguins, caramel Christmas trees and white chocolate reindeer.
Once you've finished, you can always hang it up for Santa next year.
Hotel Chocolat Christmas Stocking:
A classic Christmas gift, the Hotel Chocolat Christmas Stocking is filled with festive chocolates shapes from the Hotel Chocolat Christmas Chocolate range.