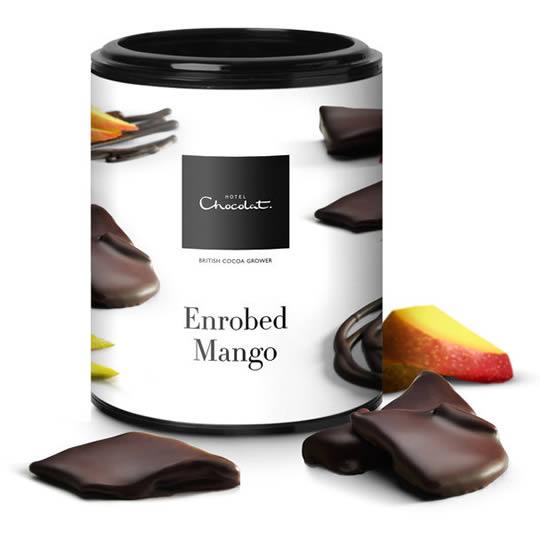 Hotel Chocolat Chocolate Enrobed Mango, strips of mango in dark chocolate; the tang of mango complements the richer flavours of good dark chocolate in this unique recipe. The strips of real mango have been preserved and softened by soaking them in a little mango liqueur, although the flavour is not overly alcoholic.
The Enrobed Fruit collection from
Hotel Chocolat
has six succulent fruits to choose from:
All in the same style tub.
Hotel Chocolat Chocolate Covered Mango
70% cocoa, dark chocolate, covers real pieces of mango, a chocolate treat from Hotel Chocolat.