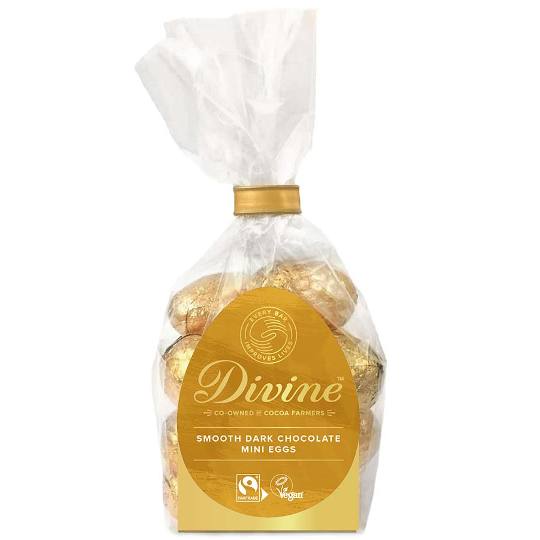 The mini chocolate egg for the dark chocolate lover. A critically acclaimed, smooth, rich, dark chocolate. Fantastic present for kids and grown ups alike. Made from Fairtrade dark chocolate shaped into mini eggs, individually foiled wrapped in gold foil with traditional African symbols.
Also from Divine for Easter
Divine Milk Chocolate Mini Eggs
,
Divine Speckled Mini Eggs
and
Divine Praline Chocolate Mini Eggs
.
Dark Chocolate Mini Eggs:
Mini eggs made from dark Fairtrade chocolate, individually foiled wrapped, from Divine chocolate.