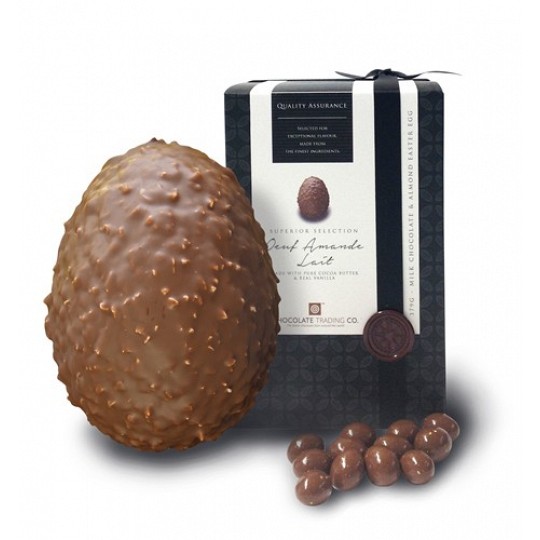 The Chocolate Trading Company's Oeuf Amande, a milk chocolate Easter egg with almonds in the shell and mini eggs.
Made with superior quality chocolate, 37% cocoa milk chocolate, the Oeuf Amande egg has crushed almonds in the shell adding texture and flavour and in is filled with croquant mini eggs, crunchy hazelnut praline and milk chocolate, speckled with edible gold leaf.
The almond egg comes in two different sizes; 219g and 379g and is also available in dark chocolate as the
Chocolate Trading Co. Oeuf Amande Lait Dark Chocolate Easter Egg
.