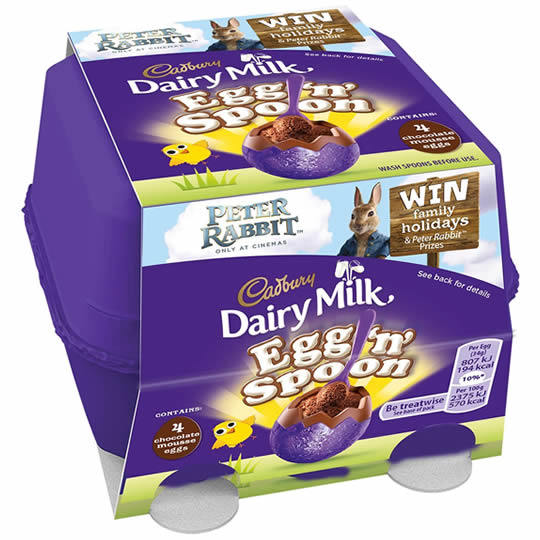 Cadbury Egg 'n' Spoon Double Choc
, milk chocolate eggs with a choc mousse centre.
Cadbury Egg 'n' Spoon, once the Cadbury chocolate shell is broken, a deliciously light and fluffy mousse is revealed. Little purple spoons are provided to scoop out the mousse.
Also available in Oreo flavour as the Cadbury Dairy Milk Egg 'n' Spoon Oreo 4 Milk Mousse Eggs.